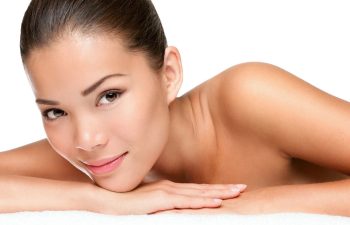 Liposuction can be a life-changing procedure that gives you the body you always desired. Contouring the body through liposculpture can remove fat deposits that may be impossible to shed with diet or exercise. While liposuction surgery is effective, there are always risks that come with surgery performed under general anesthesia. At Be That Beautiful™ Plastic Surgery, we offer Awake liposuction, which can have many benefits for our patients.
What Is Awake Liposuction?
Just as the name suggests, Awake liposuction is a procedure performed with the patient awake or conscious. Instead of general anesthesia, local anesthesia is used to numb the treatment areas. Patients may receive a mild sedative if desired, but they remain conscious during their procedure. This can reduce risks and have other benefits for the patient.
Quicker Liposuction Recovery
One of the advantages of Awake liposuction is a quicker recovery time for the patient. Lipo performed under general anesthesia requires more time for the patient to wake up and become aware after their surgery. Since patients are not deeply sedated, they can go home much quicker after their Awake lipo procedure and most patients have an easier and faster recovery.
Fewer Side Effects
General anesthesia not only comes with more risk of serious complications, but it can have post-surgical side effects. Many patients feel nauseous after surgery due to general anesthesia and may vomit from the effects. Local anesthesia and mild sedatives do not have the same risks or side effects, which can make the procedure more tolerable.
Less Stress
One of the stressful elements of any surgery is worrying about waking up. It is understandable to have concerns about going under anesthesia, even when working with a highly experienced plastic surgeon like Dr. OC at Be That Beautiful™ Plastic Surgery. With Awake liposuction, you do not need to worry about going under anesthesia. You will remain awake, and you can communicate with Dr. OC during your procedure.
Is Awake Lipo Right for You?
While we do recommend Awake lipo for many of our patients, it is not the right solution for everyone. If you have larger areas of fatty tissue that need to be removed, our traditional liposuction may be a better option. Dr. OC will discuss the benefits of both procedures and recommend the right body contouring option to achieve the desired results.
Be That Beautiful™ Plastic Surgery in Beverly Hills, CA is happy to offer both Awake liposuction and BBL procedures for our patients. To learn more, call our clinic in Los Angeles to schedule a consultation with Dr. OC.