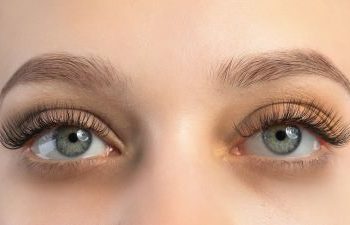 Are you constantly lathering foundation, concealer or other make-up products under your eyes to make them appear less dark? Under-eye circles are a common concern, but one that can really compromise how other perceive you. Heavy skin and dark tones underneath your eyes often make you look tired, old and unattractive.
The good news is that there are ways a plastic surgeon can help. Dark circles under the eyes can be drastically reduced by simple non-surgical treatments such as fillers, skin-tightening treatments, laser therapy and more. First, however, it is helpful to determine the cause of your under-eye dark circles.
While it is common to get dark circles when you've been up all night, this unsightly discoloration can occur for many other reasons besides lack of sleep. Your permanent dark circles around your eyes can be blamed on the following culprits:
Your Genes

Did you know that heredity is the most common reason for under-eye circles? Weakened capillaries in the skin as well as how thin or transparent this delicate area of skin is under your eyes are often passed down from your parents.

Allergies

If your dark circles coincide with a runny nose and itchy eyes, they may be a result of seasonal allergies. When the nose is congested, blood vessels around your nose can become inflamed and force the blood to slow down, resulting in a darker appearance around the eyes.

Pigmentation Issues

In some patients, a brown patch of pigmentation or discoloration on the lower eyelid can cause a permanent "dark circle" appearance.

Eye Bags

As we get older, the skin around the eyes changes. Many adults find that their lower eyelids become puffy. These eye bags can cast a dark shadow on the area underneath the eyes.

Hollow Eyes

Another aging concern is hollow eyes, which comes as a result of natural volume loss over time. Unfortunately, the reddish-blue blood vessels can then become more visible and the lower eyelid skin tissues may sink in or hollow due to a lack of orbital fat.
As you can see, those stubborn dark circles under your eyes aren't always preventable, even with adequate sleep each night. At Be That Beautiful, we are equipped to help. Call our office today to learn about our non-surgical treatments to rejuvenate your eyes and get rid of dark circles. Patients can instantly look brighter, younger and more alert.