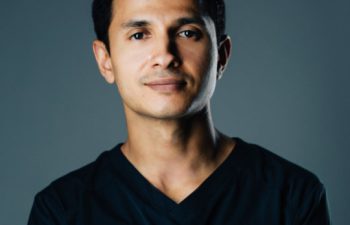 When it comes to removing skin cancer, Mohs surgery is the most popular and effective method. It is a highly sophisticated surgical procedure that involves the delicate removal and microscopic examination of cancerous skin layers. This specialized excisional process continues until only cancer-free tissues remain. Although Mohs surgery is designed to minimize the amount of lost or damaged skin tissue during skin cancer removal, many patients are still left with a gaping wound or unsightly skin deficit after the procedure. When Mohs is performed on the face, this can be detrimental. Fortunately, a plastic surgeon can come alongside your Mohs surgery and ensure your skin cancer is removed without unsightly scars or disfigurement.
Mohs reconstruction demands expertise in both cosmetic and reconstructive facial plastic surgery. This allows full restoration of function and aesthetics of skin deficits caused by Mohs surgery.
The Value of Mohs Reconstruction
You don't have to be reminded of your skin cancer every time you look in the mirror. Whether your Mohs surgery wound is small or large, our team at Be That Beautiful can ensure you are not left with unwanted scars or impaired function on your face. Mohs reconstruction is performed to close wounds and repair simple or complex skin defects of the eyes, ears, nose and lips.
Mohs reconstruction involves advanced surgical techniques to effectively reconstruct the skin deficit created by Mohs surgery with a focus to minimize visible scarring and restore the face to its most natural, balanced and functional appearance. Reconstructive techniques such as skin flaps and skin grafts may be used depending on the size, depth and location of your Mohs surgery wound.
If you have recently been left with gaping wound or disfiguring skin deficit as a result of skin cancer removal, contact Dr. Obaid Chaudhry at Be That Beautiful in Beverly Hills.