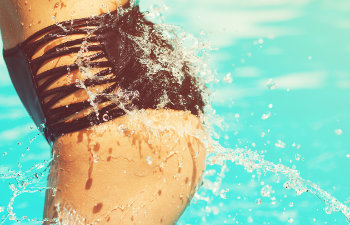 A Brazilian Butt Lift (BBL) is a cosmetic surgery that involves removing fat from one area of the body, typically the thighs or abdomen and injecting it into the buttocks to enhance their size and shape. It has become a popular procedure in recent years, but like any surgery, it requires preparation to ensure the best possible outcome. Here are some tips on best preparing for a Brazilian Butt Lift.
Choose a Qualified Plastic Surgeon
The first step in preparing for a Brazilian Butt Lift is to find a qualified plastic surgeon. Choosing a board-certified plastic surgeon specializing in the procedure is crucial. The plastic surgeons at Be That Beautiful™ Plastic Surgery are reputable and experienced, and they offer a range of cosmetic procedures, including Brazilian Butt Lifts.
Prepare Your Body for Surgery
Once you have chosen a plastic surgeon, the next step is to prepare your body for surgery. This includes maintaining a nutritious diet, exercising regularly and avoiding smoking and alcohol. Tobacco and alcohol can interfere with healing, so it is best to quit at least two weeks before surgery. You should also avoid taking blood-thinning medications and supplements that can increase bleeding risk during surgery.
Discuss Your Goals and Expectations
Before the surgery, discuss your goals and expectations with your plastic surgeon. They will evaluate your body type and determine the best approach for your procedure. You should always be clear about what you want to achieve with the surgery, and your surgeon should be honest about what is realistic and achievable.
Plan for the Recovery Period
After the surgery, you need to take some time off work and other activities to allow your body to heal. In addition, you must wear a compression garment for several weeks to help reduce swelling and promote healing. Your plastic surgeon will give you instructions on caring for your incisions and managing any discomfort or pain.
Follow Your Plastic Surgeon's Instructions
Following your plastic surgeon's instructions ensures the best possible outcome. You should attend all follow-up appointments and inform your plastic surgeon of any concerns or issues. You should also avoid sitting or lying directly on your buttocks for several weeks to allow the injected fat to settle and heal.
Brazilian Butt Lift in Beverly Hills
While preparing for a Brazilian Butt Lift requires careful planning and preparation, it is worth it, as it can help ensure the best possible outcome. If you are considering a BBL in Beverly Hills, CA, the board-certified plastic surgeons at Be That Beautiful™ Plastic Surgery can guide you through the entire process, from consultation to recovery. Contact them today to make a consultation and learn more about Brazilian Butt Lifts.