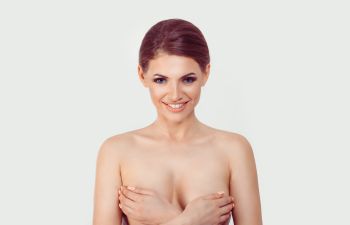 Most women who are undergoing breast augmentation are excited about the attractive changes it will bring to their figure. The post-operative healing process, however, can be daunting part of your cosmetic breast surgery.
As your trusted plastic surgeon at Be That Beautiful, we will do everything we can to make your recovery stage at home as comfortable and quick as possible. However, a positive healing stage does require patients to follow some general guidelines. In conjunction with the complete post-operative instructions list that we will provide you at our office, we recommend the following "do's" and "don't's" after your breast augmentation procedure:
DO This
Rest

Surgery of any kind can make you feel more tired than usual. It isn't just the anesthesia that is making you feel fatigued. Your body is requiring additional energy to overcome the trauma of surgery and heal itself. Take advantage and allow yourself to rest and relax for the first few days after surgery.

Massage

We will show you exactly how and when to massage your breasts after surgery. Gentle and proper massaging can help relieve pain, promote healing and prevent capsular contracture.

Know Your Meds

In most cases, you will be given multiple prescription medications after your surgery, such as muscle relaxers, pain relievers and antibiotics. Be sure that you know how and when to take these medications.
DON'T Do This
Beyond the list of proactive guidelines to encourage optimal healing after breast surgery, there are also some things you should avoid until surgeon clears you, including the following:
Do not pull the tape off your incisions on your own.
Do not wear underwire bras.
Do not get in a sauna, pool or steam bath.
Do not drink alcoholic beverages (while taking pain medication).
Do not sleep on your sides or stomach.
Do not engage in vigorous physical activity.
Do not ignore fever and increased pain, as well as swelling, warmth, pus or red streaks at your incision site.
At Be That Beautiful, we don't want you to fear your recovery after breast surgery. You can trust that our physicians will carefully guide you through the healing phase, as it is not only important to your comfort but also your final results. Call today to learn more.