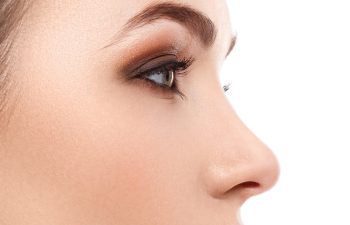 Rhinoplasty can give you the facial balance you always wanted. If you were born with a misshapen or disproportionate nose, you may have waited all your life to finally get a nose job to improve the harmony of your facial features. While nose job surgery can be life altering and give you more confidence, you want to ensure you choose the right rhinoplasty plastic surgeon to perform your procedure.
Rhinoplasty is different than many other cosmetic procedures. While a breast augmentation or chin implant procedure may improve your appearance, it does not impact your breathing or other functions. Rhinoplasty can achieve both better aesthetics and function for the nose when performed by a highly experienced nose job surgeon. However, it can also deter from the form and function of the nose if you choose a less qualified surgeon.
Rhinoplasty Specialist in Los Angeles
Dr. OC is a fellowship-trained plastic surgeon who has earned a stellar reputation for his plastic and reconstructive surgery skills. While Dr. OC performs many different cosmetic procedures, he is especially gifted in the area of rhinoplasty. His expertise has been recognized by his peers and professionals in the nose shaping industry. Dr. OC has been handpicked to be an instructor at the Dallas Rhinoplasty Symposium, which is an honor only a few plastic surgeons in the world have received. He has helped improve the rhinoplasty skills of his peers with his advanced expertise in this specific area.
Customized Nose Reshaping
Dr. OC personalizes every rhinoplasty procedure to his patients to achieve the right nose shape for their facial balance. This a nose shape that matches the patient's ethnicity and specific aesthetic goals. At Be That Beautiful™ Plastic Surgery, we offer multiple options in nose job surgery, from Asian, African and ethnic rhinoplasty to revision and teen nose jobs at our Los Angeles facility. Dr. OC also offers non-surgical liquid rhinoplasty for patients who are not ready for a permanent change to their nose.
The nose plays a vital role in your facial appearance. If you are considering rhinoplasty, choose the right plastic surgeon for your procedure. View the rhinoplasty before and after photos in our gallery to see the gorgeous results accomplished by Dr. OC, and schedule a personal consultation with him to discuss your procedure. You will not find a more talented nose job surgeon in the greater Los Angeles or Beverly Hills area.