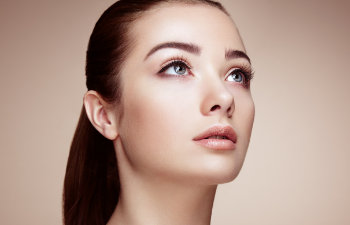 Your nose is a central focus point on your face and is often the first aspect that is noticed – especially if it does not fit seamlessly into your facial aesthetic. Nose Reshaping Plastic Surgery, or rhinoplasty, is one of the most-requested cosmetic surgeries worldwide. A "nose job" can correct many unpleasant or functional aspects of your nose to make significant improvements or enhancements.
Deciding to get a nose job can be difficult, but for some people, it can greatly improve their quality of life. Dr. Obaid Chaudhry and his talented team at Be That Beautiful™ Plastic Surgery in Beverly Hills, CA, can help you decide if nose plastic surgery is for you.
Here are five reasons why you may consider getting a nose job.
Breathing Difficulties
If you suffer from breathing difficulties due to a deviated septum or other structural issues with your nose, Dr. OC can correct these issues and improve your breathing with specialized rhinoplasty procedures to correct these issues. It is important to have an experienced plastic surgeon perform your surgery to prevent function or appearance problems.
Confidence
For some people, their noses can be a source of insecurity. If you feel self-conscious about the appearance of your nose, a nose job can help boost your confidence and improve your self-image. In some industries, such as modeling or acting, appearance can significantly influence career opportunities. If you feel that your nose is holding you back from achieving your career goals, a nose job may be able to help.
Facial Symmetry
Does your nose seem not to fit your face or blend well with your other facial components? A nose that is too large or misshapen can throw off the balance of your facial features. A nose job can help create a more symmetrical appearance and enhance your overall facial harmony.
Facial Trauma
The nose is easily damaged from impact. If you have suffered a nasal injury due to facial trauma from an accident, in sports or in a personal altercation, a nose job can correct the damage and improve your overall nasal function.
Congenital Defects
Some people are born with certain defects that make breathing difficult or cause their noses to appear unusual. Dr. OC can consult with you about making necessary corrections through rhinoplasty surgery that can improve breathing and appearance.
It's important to note that getting a nose job is a personal decision and should not be taken lightly. It's important to do your research, have realistic expectations for your results and choose a world-renowned plastic surgeon like Dr. OC to perform your surgery. A nose job can significantly impact your appearance and quality of life, but it's important to make sure it's the right decision for you.
Call or message us online at Be That Beautiful™ Plastic Surgery in Beverly Hills to schedule an exam and consultation with Dr. OC about cosmetic nose surgery.